Why You Should Be Buying Bulk Grass Fed Beef in 2019
If you are a meat aficionado and are looking for ways to get the most value for your buck, our bulk grass fed beef could be the perfect option for you. The best part is that it is just a phone call away!
You may be asking yourself "why would I buy bulk grass-fed beef instead of just regular cuts of beef?"
When you opt to purchase bulk grass-fed beef you are providing yourself with many advantages, the main ones being that it is more convenient for you the customer, as well as being much more cost efficient. You are essentially getting more high-quality meat all whilst saving some of your hard-earned dollars!
By choosing to purchase bulk grass fed beef you are saving on unnecessary and timely trips to the grocery store and we all know how unbearable and inconvenient these can be at times. With your bulk beef purchase you will have all the beef you need for the foreseeable future right there in your own freezer.
Buying in bulk also means that we here at TX Bar can be more sustainable and cost efficient, and the best part is that we will be able to pass along these cost savings to you!
If you are unsure if you will have the freezer capacity to store all of the delicious grass fed beef, why not share with your friends and family members and allow them to join in on the convenience, fantastic cost savings, and delicious grass-fed beef!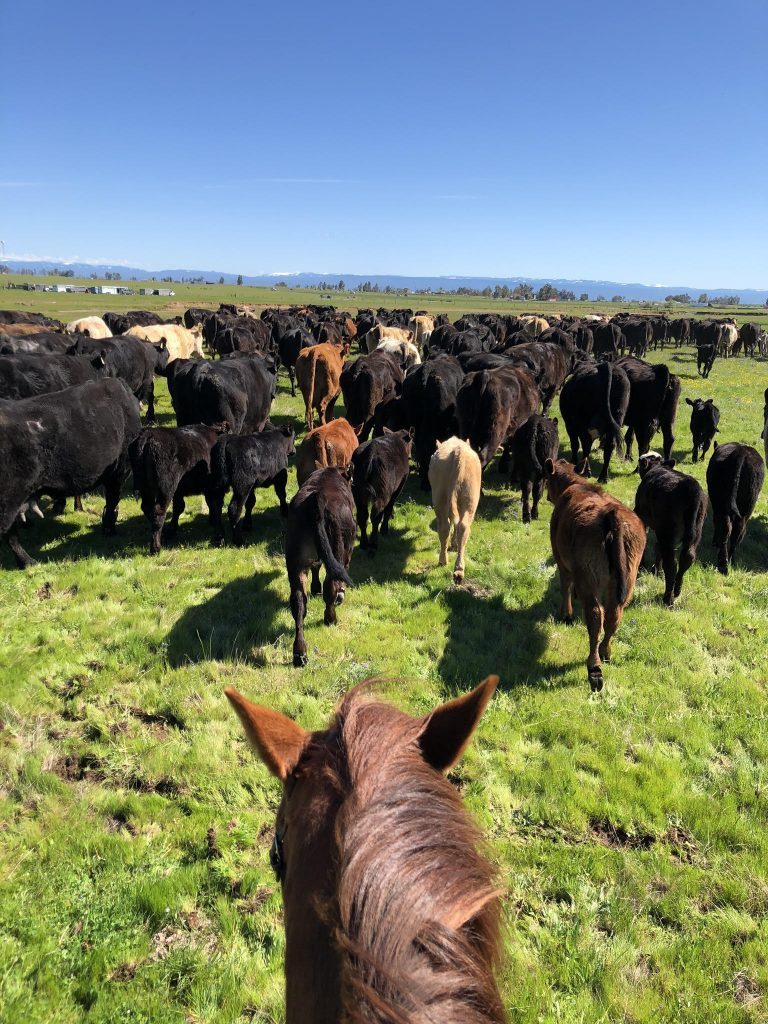 By buying grass fed beef in bulk you know where your grass fed beef is coming from, you know the rancher who is producing it, you know how it is raised / treated in a ideal healthy environment and you know that you are consistently getting the same great taste every time you pull something out of the freezer rather than taking a gamble ever time you take a trip to the grocery store.
Please feel free to reach out to us at txbargrassfed@gmail.com if you have any questions about our beef or how the ordering process will work. We are a family-run ranch and pride ourselves on our high-quality produce. All of our cattle are 100%-free from antibiotics and hormones, so you know the beef that you are getting will be of the highest quality.
Still unsure whether you should buy bulk grass-fed beef?
Why not check out one of our previous blog posts that tackles the issue of "Grass-fed beef vs Grain-fed beef, Which is better?"
FAQs
Can I buy some bulk grass-fed beef for my restaurant?
Our beef is butchered by a butcher that has a not for resale license so restaurants and CSA groups can not buy from us because each live animal is registered to a individual and they are not supposed to resale the meat they get from us.
Are samples of the beef available to try before purchase?
Unfortunately samples are not available due the fact that each person has to buy their animal and the butcher has a not for resale license.
How long will the bulk beef packages last in the freezer?
Packages last a good 2-3 years if put in freezer and not defrosted until you're ready to eat it
Are the bundles customisable?
Yes, we custom butcher right off of our ranch here in Northern California, just give us call and we'll do our best to facilitate your request!