What is Grass Fed Beef?
As the name suggests, grass fed beef is produced from cows that mostly have a diet consisting of grass. This leads to the beef containing less fat and being generally considered to be more nutritious. This higher quality beef can be slightly more expensive when compared to grain fed beef but as with most things in life, you get what you pay for! Not only is grass fed beef better for you the consumer, but it also has a number of benefits for the environment!
A beef product can be considered to be grass fed when they have been allowed to eat grass and graze for their own food in a natural environment.
What are the environmental Benefits of Grass Fed Beef?
A well managed grass fed beef ranch will:
Reduce erosion of the land – Grass fed beef minimises the erosion of the soil that they pasture on. Compare this to grain fed beef and factory produced beef where the feedlots use less land per animal in a bid to increase farming efficiency. This leads to soil erosion and damages the surrounding environment.
Reduce the contamination of the local water – Local water can become contaminated if the antibiotics and pesticides from industrial beef flows into the stream. Our grass fed beef contains no antibiotics which allows the water to remain un-contaminated.
Increase biodiversity on the land – The regular movement of cattle to fresh pasture allows them to spread manure over the land which leads to an improvement in the quality and quantity of biodiversity in the surrounding environment. Overgrazing can release the carbon that is held in the soil which can be damaging for the environment. Grass fed beef can be carbon-neutral as it allows the carbon stored in the soil to remain put.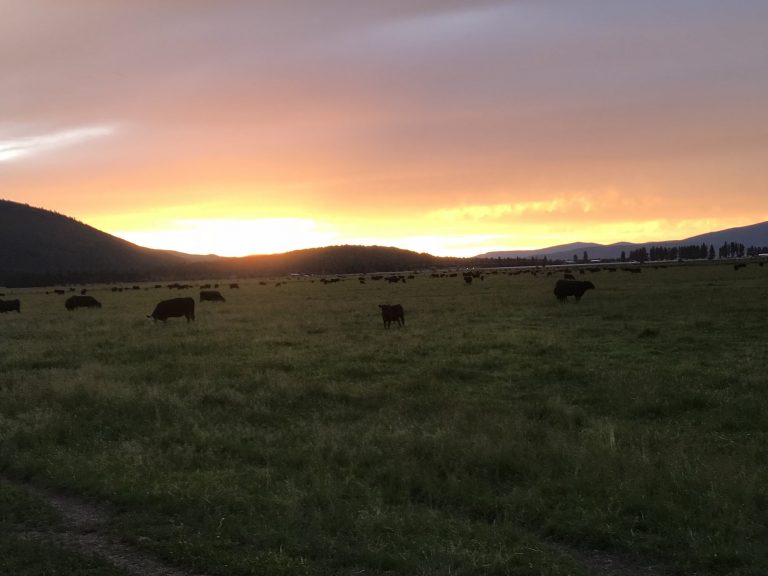 According to scientists, we as a planet should be eating less meat due to the level of methane gases that are produced from cattle; however this is more aimed towards beef that is factory-produced and full of antibiotics and pesticides (which is often the case with grain fed beef). Not only is it bad for the environment but it is also bad for your body. We here at TX Bar are proud that we produce only the highest of quality grass fed beef that is free from hormones and antibiotics!
Conclusion
In conclusion, grass fed beef is not only better for you the consumer but it is also much more beneficial for the surrounding environment – in particular for biodiversity and the reduction in water pollution when compared to factory produced beef. If you would like to find out more info about our grass fed beef or wish to place an order, you can fill out our cattle inquiry form, get in touch by phone at (530) 949-4241 or by email at txbargrassfed@gmail.com